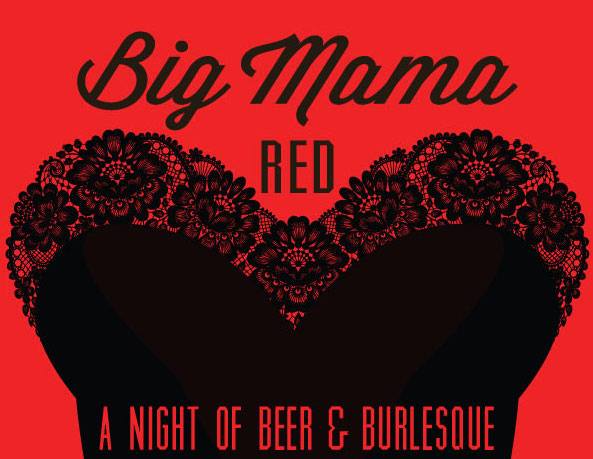 Big Mama Red, the namesake of ABGB's (Austin Beer Garden Brewery) biggest, most bodacious beer, came out of retirement to be back here in Austin live and in person, hosting a special evening of sexy and sensational burlesque… and to celebrate her 50th birthday! Backed by Jimmie Dreams and his wonderful band, Big Mama sang her way into the audience's hearts… and laps 😉
We performed with an all-star cast of Austin and International Burlesque performers: Bethany Summersizzle, Nikki Knockout, and Fifi Switchblade.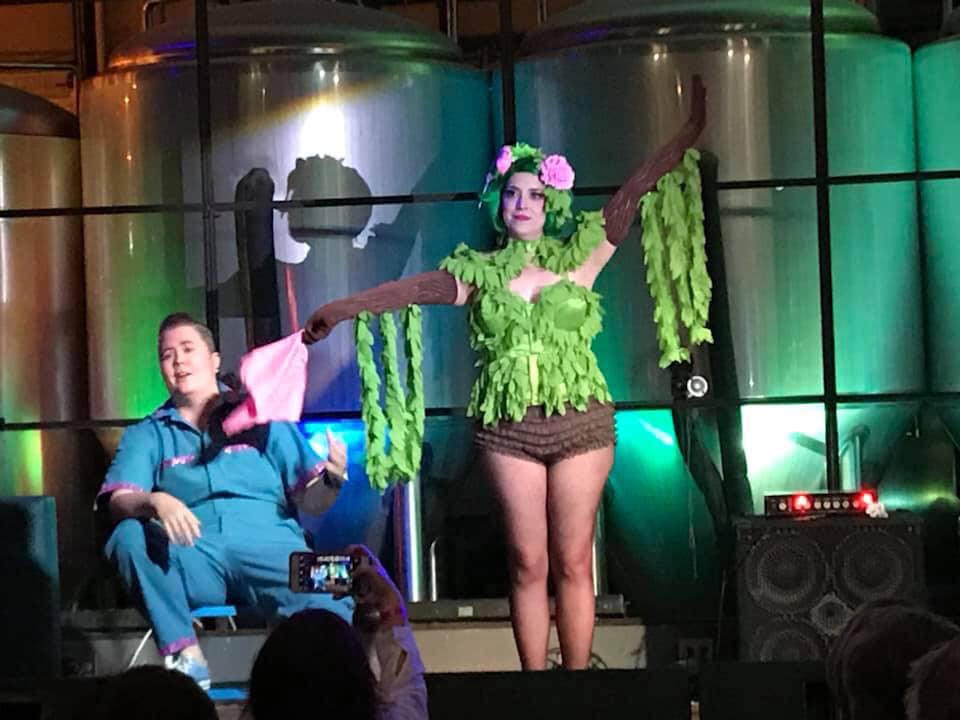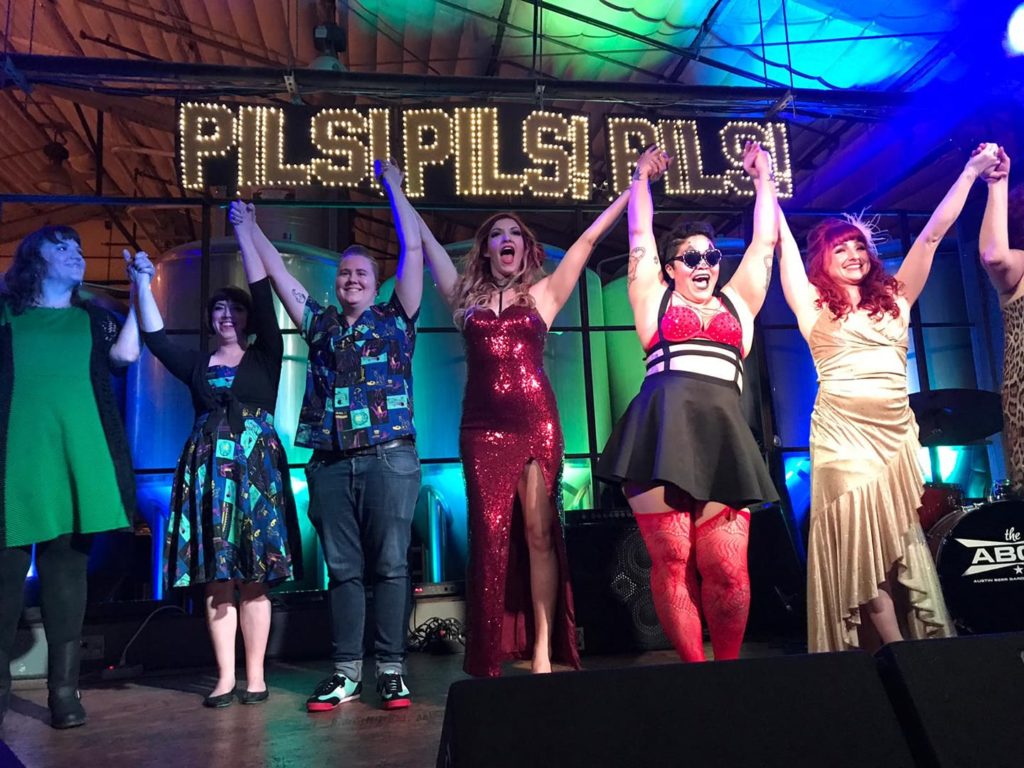 Our backstage dressing room was in the back of the brewery with all of the cellar tanks! Here's an end of the night selfie with our amazing fellow performers and volunteers!