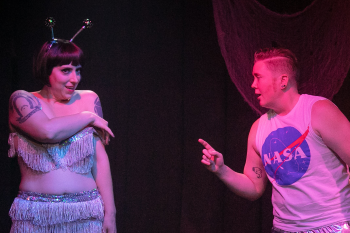 Burlesque Storytelling
Burlesque is a powerful art form and can be used to tell stories to entice, amuse, and inspire an audience as well as empower the performer. Creating clear character motivation and understandable plot-lines are vital to powerful burlesque storytelling.
This workshop explores character motive and intent, plot-line development, and how to create empowering themes and stories through burlesque performance. Discussion and exercises will also address how to stay true to your character, conflict/resolution, and power dynamics in duet and group performance.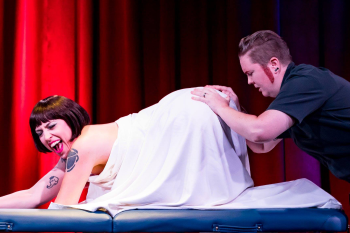 Collaboration in Burlesque Performance
Eaton and Shelby love working together and want to share their secrets to successful burlesque collaboration! This workshop focuses on how to work well with partners and groups in burlesque performance.
Topics include communication techniques, brainstorming strategies that include full participation, as well as how to avoid and resolve conflict. There will also be discussion of how to manage division of labor related to choreography, costuming, promotion, and more.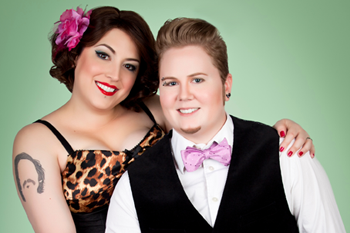 Master Class With Queertini Time
In this Burlesque Master Class, Queertini Time will share their personal approach to art-making. Topics discussed will include why Eaton and Shelby select certain themes for numbers, what critical questions they ask themselves during act development, and what they consider their ultimate goal as artists and performers.
The purpose of this class is to encourage students to view themselves as artists and to conceptualize their repertoire of burlesque performances as a cohesive body of work. Discussion will focus on creating an Artist Statement, developing an identity as a performer, creativity cultivation, and critical analysis of existing and future work.
Austin Academy of Burlesque
Eaton and Shelby are instructors at the Austin Academy of Burlesque (Headmistress Coco Lectric). Visit the academy's website for information about upcoming semesters, full curriculum offerings, and to learn about all the amazing instructors.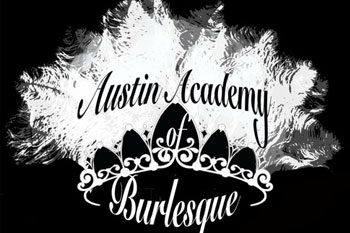 "As much fun as it is to smear oneself with petroleum jelly and glitter and hope like hell your costume doesn't unravel onstage, classes with Queertini Time show that good burlesque is about so much more than just sparkling under the lights.

It seems like the best performers create engaging characters and tell a story in five minutes or less and Shelby and Eaton are some of the best. Their experience in injecting their own acts with depth and life is on full display in their classes and they bring a thoughtful approach to act creation and help you look at your "why" in new and novel ways.

If you have the opportunity to learn from them, I highly recommend you jump all over it."
"I really value the experience that Queertini Time's workshops provide. I find them to be thought provoking, and they open a dialogue on challenging subjects without becoming confrontational. That is incredibly rare, and really valuable, especially in an art form where we often walk delicate lines of decorum.

As teachers, they keep their classes up beat and fun, but still a challenge. Their activities seem to encourage even the most shy of participants out of their shell.

I often site Queertini Time's workshop as a key reason people should check out the Academy!"