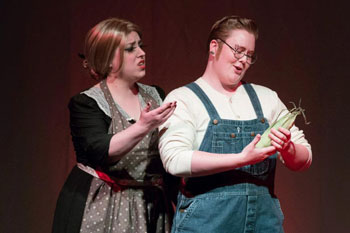 American Gothic
A saucy lampoon of Grant Wood's iconic portrait. Shelby & Eaton take the downtrodden Depression-Era couple off the canvas and on to the stage!
Set to Edward Sharpe and the Magnetic Zeros' modern hit, "Home."
Winner of Best Ensemble: Texas Burlesque Festival
Featured in the Burlesque Hall of Fame's 'Movers, Shakers, and Innovators' Showcase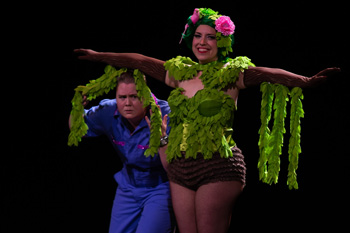 The Gardener And The Tree
Eaton finds unexpected love while on gardening duty! Shelby is a flirtatious and sneaky tree who wants a good "trimming" from Eaton.
Set to a classic bump & grind track.
Winner of Most Original: Texas Burlesque Festival
Winner of Best Duet: Southern Fried Burlesque Festival
Winner of Audience Choice: Southern Fried Burlesque Festival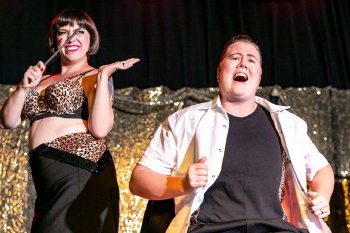 Doctor My Eyes
Eaton anticipates a simple examination at the optometrist's office, but with Shelby as his doctor, he gets more than an eyeful!
Set to Jackson Browne's classic 1970s hit.
Winner of Best Duet: San Antonio Burlesque Festival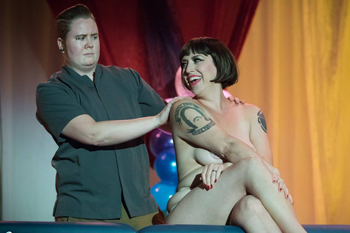 Do You Wanna Touch Me?
Shelby is visiting massage therapist, Eaton, and is convinced he can rub her the right way. Find out if there's a happy ending.
Set to Joan Jett & The Blackhearts "Do You Wanna Touch Me".
Winner of Best Duet/Group: San Antonio Burlesque Festival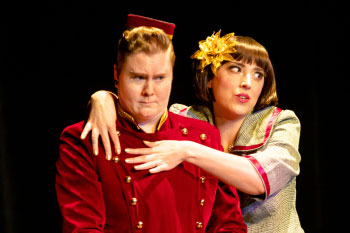 Close to You
Eaton's job as an elevator operator has its ups and downs… but with Shelby as his passenger, things these days are just looking up!
Set to The Carpenters "Close to You".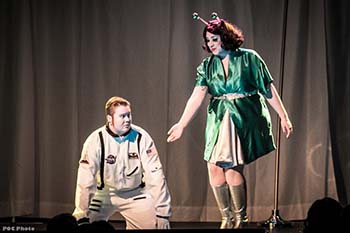 Utopia
A 1960s space-themed romance! Will astronaut Eaton find love with alien Shelby when he crash-lands on her planet?
Set to Combustible Edison's spacey song, "Utopia."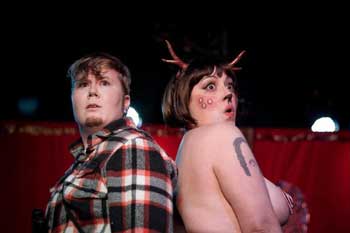 Bulletproof
Eaton has a relaxing day of hunting planned in the woods. Shelby is a deer with plans of her own – she has her "sights" set on Eaton!
A consistent fan-favorite.
Set to La Roux's "endeering" song.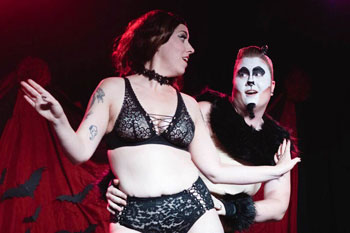 The Witch
Only Eaton and Shelby could turn ritual sacrifice into an adorable love story. Loosely based on the 2015 film, The VVitch.
Set to Frank Sinatra's song, "Witchcraft."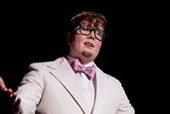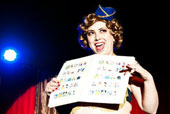 Solos!
In addition to their dazzling duets, Eaton and Shelby also have a repertoire of solo acts they would be thrilled to share with you. Eaton performs solo acts as a jukebox drag king, typically with no striptease/reveals. Shelby has a variety of comedic burlesque solos.
Visit the Contact page to request more information.