"Look to your left, now look to your right. Neither of these LGBTQ+ people has seen accurate representations of themselves in film. So: we improvised. We found bits of ourselves in other films, celebrated the hard femmes, exalted the queer subtext, and created identities that matched how we felt inside.
Queer Film Theory 101 is the show where we read all the queer subtext that we want to into the movies that we grew up with because Hollywood refused to do it — even though they totally wanted to…"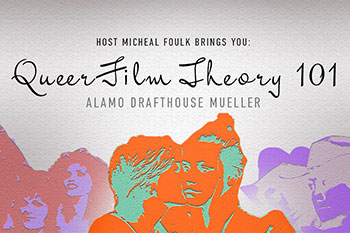 We had such a great time telling our stories about queer subcontext in movies last year, we JUMPED at the chance to work with Queer Film Theory again when they asked us back!
This year, the format has changed a bit. Each month, there are now 5 'professors' instead of 3, and each professor chooses a single movie based on a general theme – the queer stories they tell from there are up to them!
This month's theme was GENDER BENDING!

Eaton shared his video clips and thoughts on: Tipping the Velvet

and

Shelby shared her video clips and thoughts on: Some Like it Hot