The Show Me Burlesque Festival was AMAZING! It was our first time to attend this festival (and our first time to St. Louis) and we were blown away by the positive energy and camaraderie at the event. We are so grateful to producer Lola Van Ella for including us and were so impressed by how performer-centric the event is. This festival really takes care of performers by providing great food and drinks throughout the event, free admission to all shows, and hosting multiple performer only events which really gives everyone an opportunity to bond and get to know each other.
We had a great time performing at the Opening Night Bash on Thursday and being introduced on stage by the incomparable Jeez Loueez was a special treat! There were fabulous performances from all over including Mary Strawberry's ingenious (and naughty) stripping puppet, Siomai Moore's steamy dumplings, and Camille Leon's monster madness! But the close of the show didn't mean the end of the night – we headed over to a second venue for a rowdy and packed second show!

On Friday we did some sightseeing and grabbed a local beer (or two) before heading to the Thaxton Speakeasy for the evening's shows. The Thaxton is one of the most beautiful venues we had ever seen with amazing Art Deco details and murals. The performance space was set up in a unique way with the audience's chairs flanking a long, narrow area that the performers traveled up and down as they danced, stripped, and celebrated! The performers used the space so well and we especially loved seeing Crocodile Lightening, and our fellow Texans Lily Liqueur and Shelbelle Shamrock do their thing. There was also a super sexy, super secret after party for performers only, but we can't divulge any details! 😉

On Saturday we explored more of St. Louis and made sure to sample the local BBQ – as Texans, we have pretty high standards and we were not disappointed. We snagged a cocktail and then were off to Casa Lomo Ballroom for the Spectaculaire Showcase – and was it spectacular! We especially loved Lola Van Ella's sing and swing routine and Bazuka Joe's duet with a furry friend. Boo Bess and Jenny C'est Quoi performed their award-winning "Passenger" routine and we were so excited to see this amazing piece in person. In fact, we may have goofily and awkwardly lampooned their flawless number (encouraged by Bazuka Joe) at the "Hot Mess Talent Show" at the performer afterparty late that night!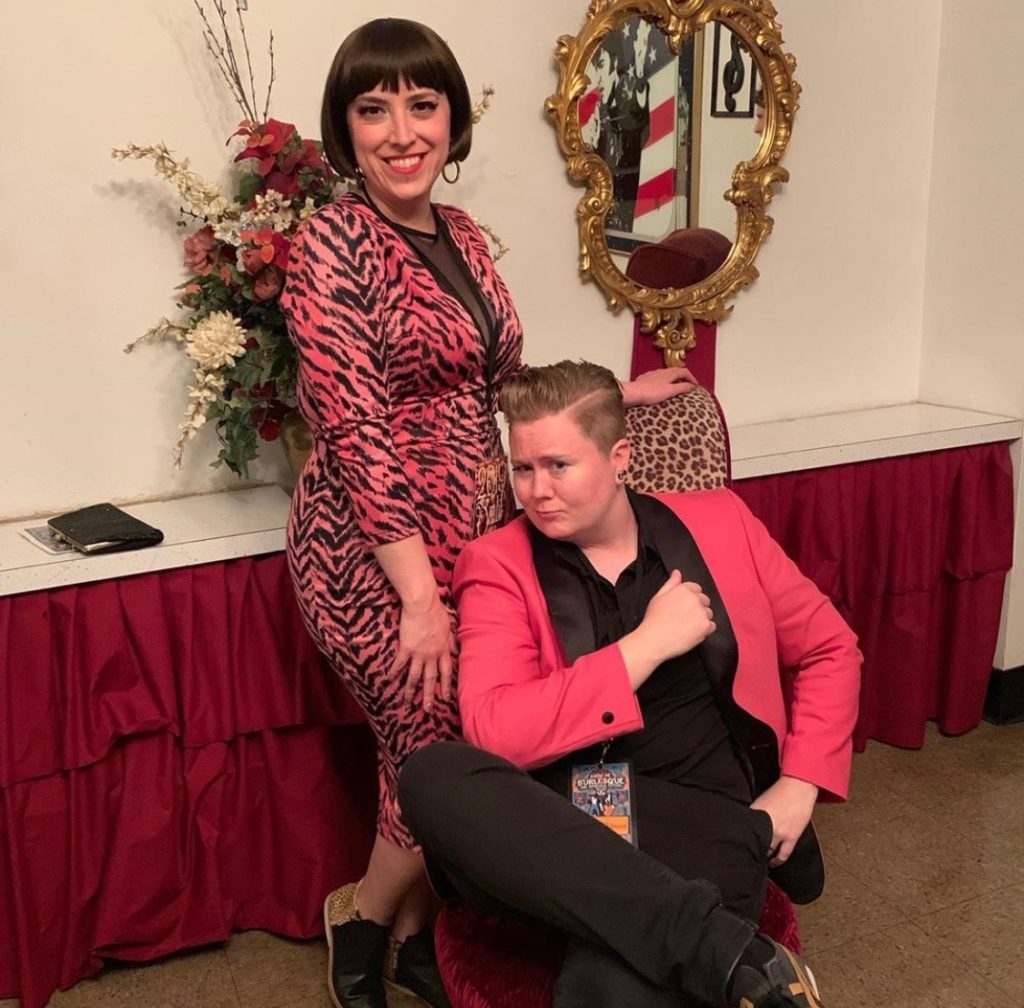 The next day we were so grateful that we chose to move our flight to a later time so we could enjoy all the late night/early morning antics (we didn't get to bed until 5AM!) and not be total zombies on the way to the airport. We were disappointed to miss the performer brunch and museum excursion on Sunday, but it was back to Austin and the "real world" for us. Thanks again to Lola Van Ella and all the staff and volunteers who put on an unforgettable event. We hope to return very soon!